Mobile Confined Space Training
Security when entering containers and confined spaces
Working in confined spaces such as channels, drains, pits, wells, shafts or the like requires maximum security of the protective equipment and its usage.
Regardless of how often you enter confined spaces, you will always be exposed to various hazards. Thus, the routine inspection of a pipeline, a simple installation or maintenance in a shaft can turn into a dangerous trap.
This mobile Confined Space Trainer provides you with the unique opportunity to train various scenarios of dangerous and hazardous situations in a realistic way.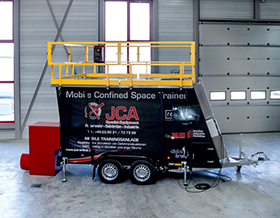 Set up training facility
Working platform with shaft accesses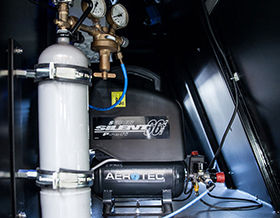 Detached tool room for fog machine, compressed air, CO², remote-controlled
Interior space with changeable training scenarios
Exits and container-entrances in various dimensions
Exit with displacement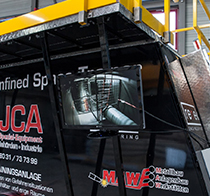 Monitor for training and controlling
You can download the brochure here