Container: the mobile solution
Respiratory Protection Workshop Container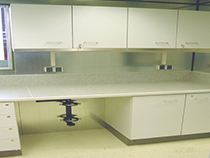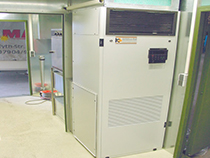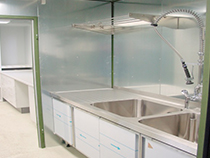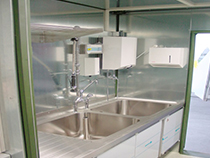 Refuge Area Container Systems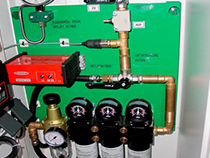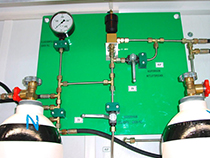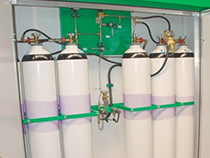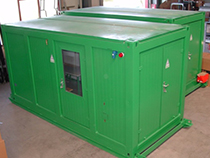 Protection or Rescue Container
Protection Container – Minimum Requirements:
Dimensioning = manning + visitors x square meters = size / number of containers

Dynamic dimensioning: dependent on load

Pressure load = 100 pascal or 0.001 bar

Self-sustaining breathing air supply = minimum 4 hours at 40 litres per person and minute

Self-sustaining power supply = minimum 4 hours, auxiliary hand lamps and telephone supply

Additional SSR = dependent on number of persons, rating of 40 meters per minute

Stretcher, first aid kit, necessaries container
Refuge Area Container – MAW System
Variable container size according to individual need depending upon customer requirement and circumstance

Access via airtight door, including possible viewing window at the front or side

Blast reinforcement, material strength according to distance from working face

Steel runners with towing rings and lifting brackets in the roof area

Exterior paneling of container galvanized, painting RAL according to customer wish

Interior paneling, PVC floor, seating group for maximum number of persons

In everyday operation usable as common room, ventilation with ventilator in pressure load area.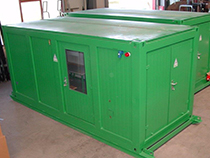 Distribution and technical supply as well as chemo – bathroom offset from common room (privacy screen, acceptance, visitors)

Store rooms for various equipment (SSR, drinking water, stretchers, etc.)

In case of an alarm, ventilation mode is closed and switched to compressed air mode from the tunnel network. A constant pressure load of 100 pascal avoids the entrance of pollutants.




Special doors with adjustable magnets enable regulation.

In case of a failure of the inherent tunnel systems (pressurised air and electric supply), private provision comes into force via breathing air cell and battery.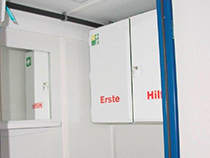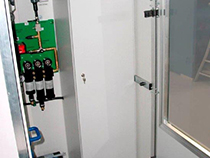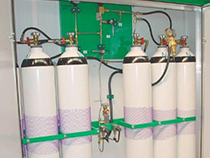 System failures of the tunnel supply are recognised optically and acoustically. The switching to private provision is shown in a user-friendly and self-explanatory way on pictograms.

Depending on the container size (1m² = 1 person) 40 liters of breathing air per person are inserted via silenced inlet valves. The minimum supply of 4 hours (protection room specification) is made available via cylinder batteries.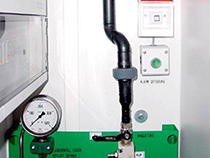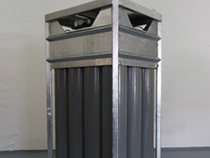 Cylinder battery with 8 x 50 liters pressure cylinder with 300 bar supply 12 persons with breathing air for 4 hours, additional reserves! (120,000 liters) (10 cylinders = 15 persons, 150,000 liters)

The cylinder batteries are firmly cased and have a robust enclosure and equipped for safe transport with forklift pockets and lifting brackets.

The refilling of the cylinder batteries is done by a central filling connection.

Several cylinder batteries can be connected in series, the connections work via protected reinforced hoses.

The independent breathing air supply can thus be extended to 8 or 12 hours, even longer if required.

The independent electronic supply for lightening and signaling devices can be adjusted to the breathing air supply time.

The MAW refuge room container will therefore be adjusted according to the rescue concept and task.

The equipment with outdoor flashing lights and / or signaling lights during the operation, or during the "hot phase" is also adjusted according to the rescue concept.

The realization for cables and connections on the building side as well as the mounting plate for the tunnel phone will be integrated according to customer wish.