Stationary and mobile versions

Suitable for stress and operation exercises

RFID-technology

Modular construction

Individually changeable – almost without tools

Up-to-date monitoring technology - different versions available

State of the art control technology for maximum training security
Here example videos:
Course of a respiratory protection exercise and passage of the exercise route with obstacles.
Respiratory protection training facility Oferdingen
Fire brigade exercise with the new respiratory protection exercise facility from MAW GmbH in Walldürn.
Process Control Station
(Art. No. 100.0901.0100)
The core of respiratory protection training facilities is the control room. Our process control station outperforms your expectations.
Innovative technology controls the training processes with the utmost possible security for the trainee as well as for the instructor. The intelligent, network-compatible ASÜS software by MAW manages training participants, exercises and controllers confidently at minimal personnel costs.
The ASÜS software was developed in cooperation with fire brigades and successfully tested long before its launch. We are more than happy to convince you of the results of our new development.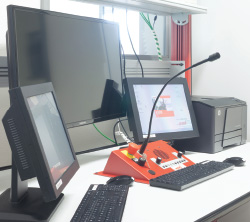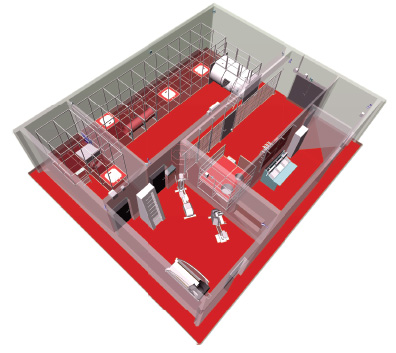 Progress in this area has been shaped significantly throughout the years by MAW. This was achieved by innovations such as the market launch of the monitoring technology RFID or touch-PC controls and other monitoring technology, as well as our membership of the DIN work group for respiratory protection training facilities. The monitoring of the participants' vital parameters during the exercises increases the quality and security for the user.
Exercise records are documented and saved by means of the most modern technology, printed if needed and sent directly to the accounting centre. Thanks to this innovation, personnel reduction, energy and time savings at respiratory protection training facilities by MAW are not achieved without putting safety at risk.
Respiratory protection training facility:
Orientation track with obstacles, various industial exercises, terminal imaging cameras and different simulation devices.
We not only promise individual solutions but we also achieve them. Within the shortest time possible we can build a respiratory protection training course suitable for your premises and in accordance with your needs.
Sealing bag facilities, pipeline facilities, "hot doors", or customized special solutions are made in our own company, so that we can respond to your requests in a flexible and fast way.
Hot Door
(Art. Nr. 100.19.02.0200)
Completely made of stainless steel 1.4031. Heatable up to 250°C, extinguishable and possible to manipulate various ways of opening.
Tank exercise facility
(Art. Nr. 06.01.00.00)
For entering small spaces such as narrow containers or shafts as well as for searching persons and underground rescues according to DIN.
Endless conductor
(Art. Nr. 100.01.02.03)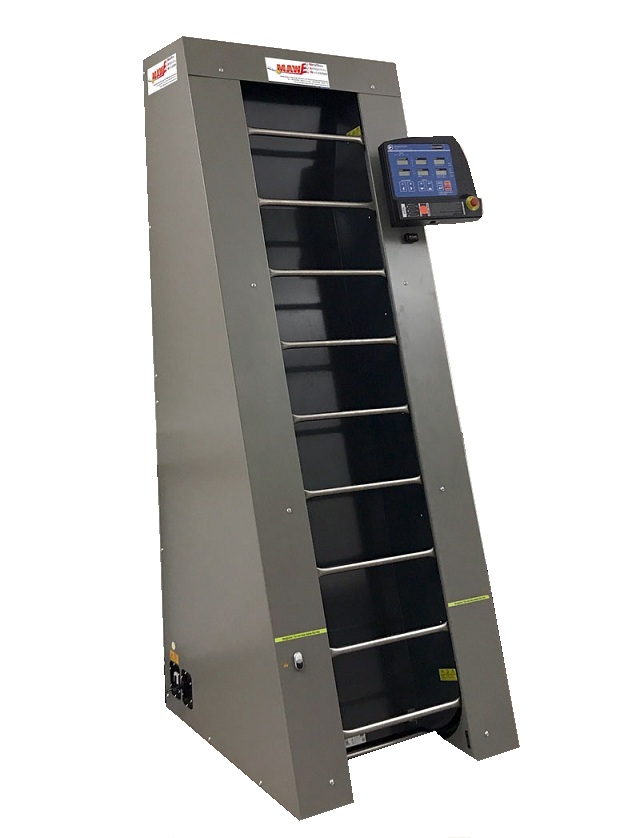 Truck training facility
(Art. Nr. 100.07.40.00)
Percussion hammer
(Art. Nr. 100.01.01.01)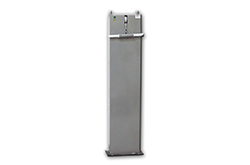 Thermal camera
(Art. Nr. 100.09.06.01)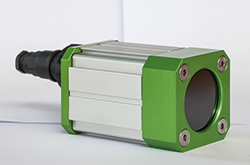 Innovative Special Solutions
SCBA-Training Facility using

Round Pipes
This is meant to simulate an underground tunnel environment with open shafts, with a partial water level and vertical guidance into the next level.
It was installed by MAW in Hong Kong.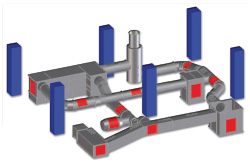 Rescue and Training Facility for Refinery and Column
This is a 3-floor facility with interchangeable floors.
It was installed by MAW in Vienna.
Mobas, Mobile SCBA-Training Facility
This truck trailer can be extended sideways and contains a training unit of 45 meters with 8 working machines.
It was installed by MAW in Berlin.